Our AGM took place on Saturday. Thank you to all those who attended. A warm welcome to the two new members of our core committee, Lorna and Colin. We look forward to the year ahead assisting you with your research and delivering some exciting talks.
We would like to thank Dr Wanda Wyporska, CEO of the Society of Genealogists for her introduction to the Society. Wanda gave us details of an exciting online conference in September that we hope to work together on.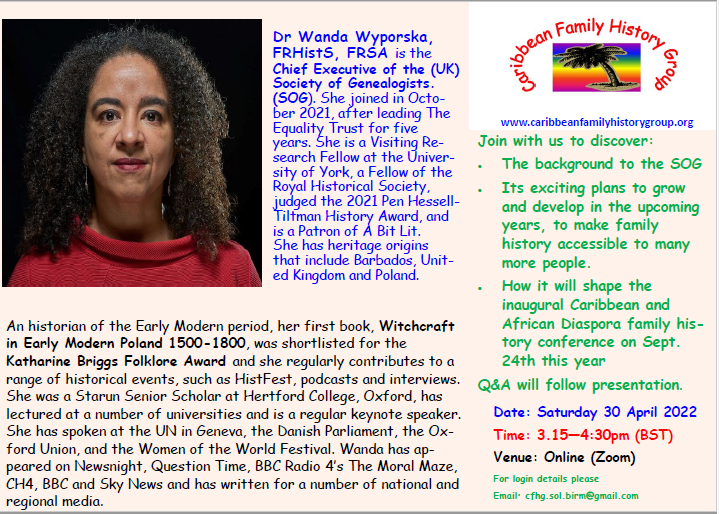 Our next meeting is on Saturday 28th May at 14.00hrs (BST) . We will be welcoming Bessida Cauthorne White , President of the Middle Peninsula African-American Genealogical and Historical Society, USA who will be presenting 'DNA 101'. Make a date in your diary. A meeting not to be missed!
_________________________________________________________________________________________________________________________