We had an informative and interesting meeting and given lots of information by Family Tree Maker. We learnt how to use the software as well as use of the Charting Companion and Family Creator.
Thanks to Mike and his team for the wonderful presentations. More information can be found at the following link: click here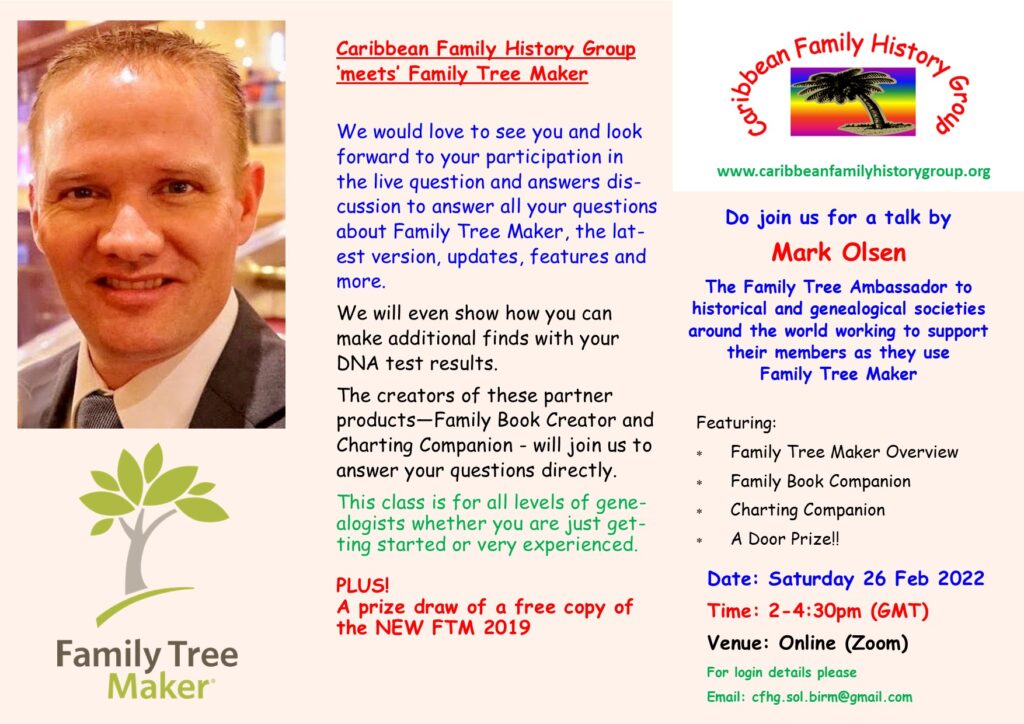 Our attendees were researching ancestors from Puerto Rico, Anguilla, St Kitts & Nevis, Antigua, Grenada, Barbados and Jamaica . Our next meeting is on Saturday 26th March. Make a note in your diary. More details of this meeting to follow in due course.
In the meantime, if you have any queries or need any help with your Caribbean family history, please email here with your query.
_____________________________________________________________________________________________________________________________________