It is not too late to join our meeting on Saturday 25th March 2023 at 14.00hrs GMT. Our discussion subject will be Military research
Dennis Litchmore, our military research lead, will be giving a presentation on military service and presence in the British West Indies/Caribbean in conjunction with the WAWI (Why are West Indians in this Country) Project.
The focus will be on the West India Regiments: and how to go about researching your military ancestors in the British Army. After first being raised in 1795 to support Britain's presence in the Caribbean, the West India Regiments remained a part of the Army until 1927, and at one point was comprised of 12 different regiments.
As with all family history research, the best place to start is with those closest to you. Ask your relatives what they remember; perhaps they have photos, medals, letters, or diaries which have been passed down to them. As soon as you have a name and a date, you are ready to start investigating.
If possible, please make contact in advance, or bring the details to the meeting, if you have or believe you have ancestors in or from the Caribbean who have served in the military and you want to know how to research them. 
Please register for our meeting by email click here . You will then be sent a link to join the meeting via Zoom.
If this is your first meeting, attendance is free of charge. If not, please join us, our membership fee is £20 per year and can be paid online via the Parish Chest at this link. A one off attendance fee is £5 per meeting. This can also be paid at the Parish Chest link.
We hope to see you on Saturday!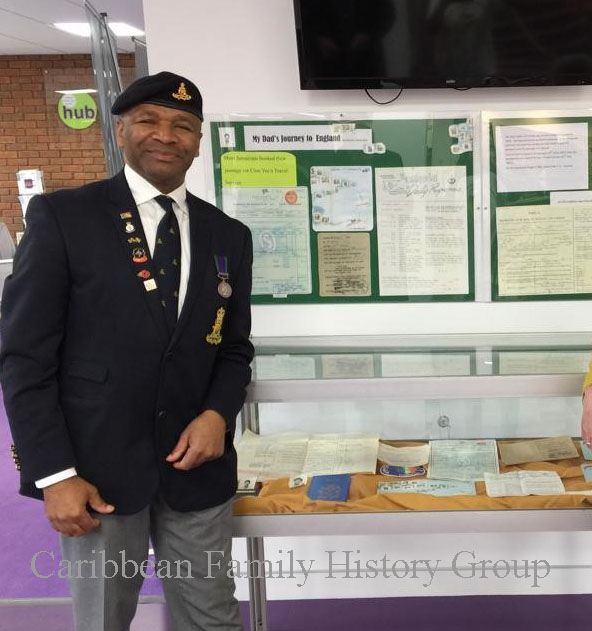 ___________________________________________________________________________________________________________________________