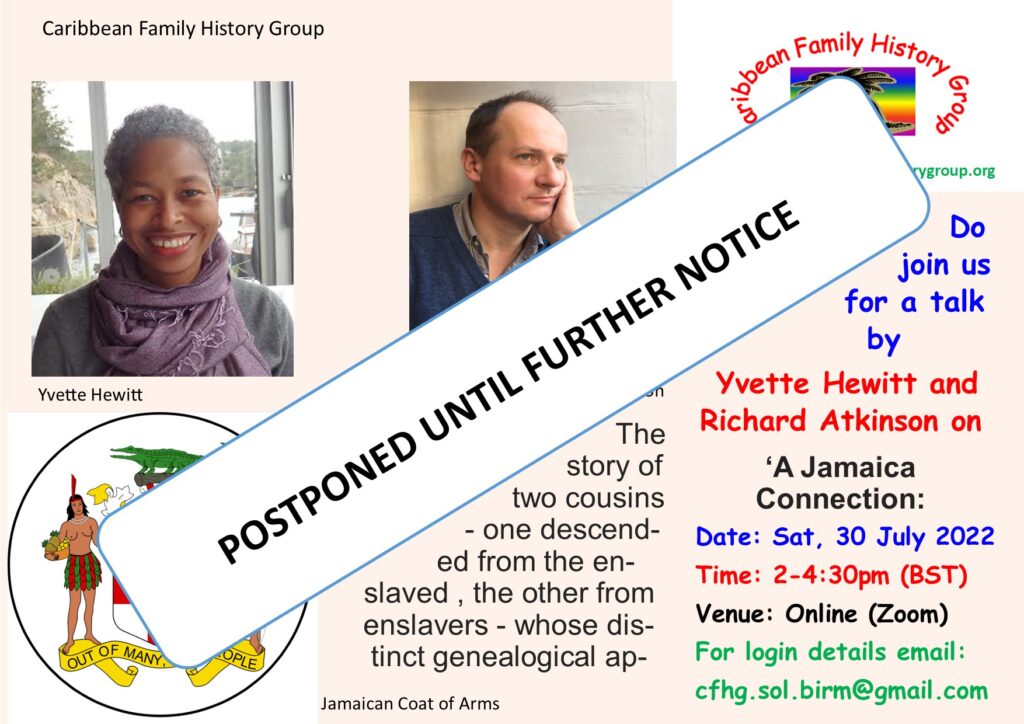 Unfortunately due to unforeseen circumstances the above presentation has been postponed . Please check back here for further information regarding the talk.
Our research meeting will still take place over Zoom on 30th July at 14.00hrs. If you are researching ancestors from the Caribbean, bring us your queries and we will do our best to assist you.
Register for the meeting in the normal way by email click here .
Your first meeting is free of charge, if you would like to become a member, our annual fee is £20.00 and fees can be paid via the Parish Chest
We hope you will join us!
________________________________________________________________________________________________________________________