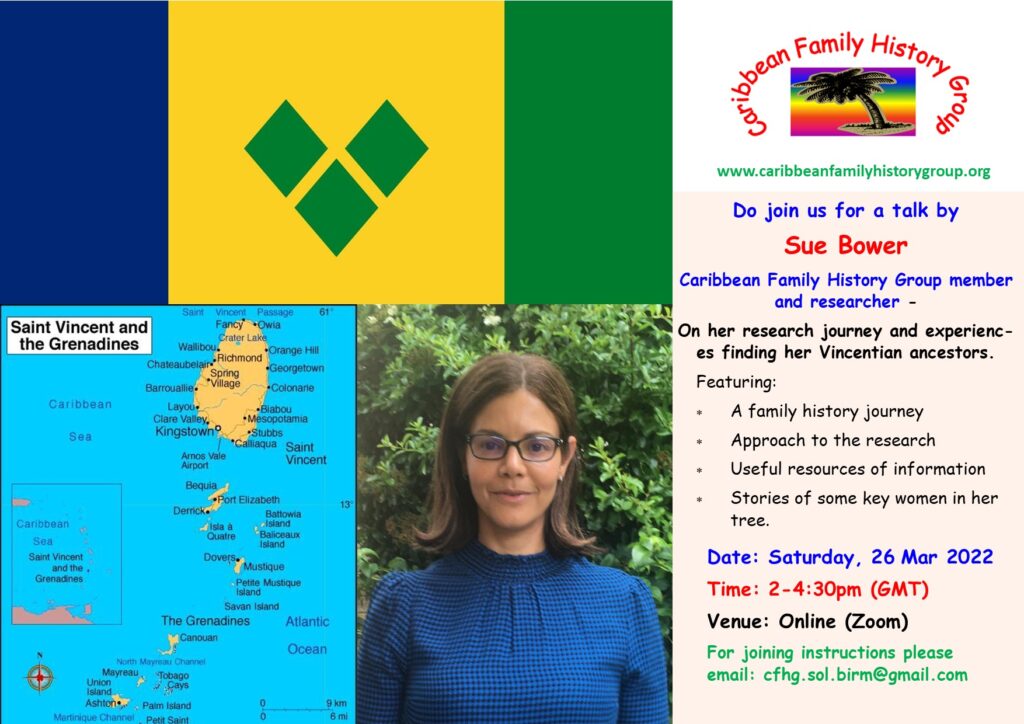 It is not too late to join us for our meeting tomorrow Saturday 26th March at 2.00pm GMT to hear Sue Bower talk about her family ancestry in St Vincent.
Email us here to confirm your attendance, we will then send you the meeting link. Payments can be made via the Parish Chest, please click here.
We hope to see you tomorrow!
__________________________________________________________________________________________________________________________________________